Breathe Easy With HealthWay Air Purification Systems
Contact Your Local Water Expert to Get Started
Culligan, the industry-leading water filtration provider, is now proud to offer HealthWay air purification systems. With HealthWay's patented technology, your indoor air will be fresh, healthy and free of pollutants, chemicals or other contaminants. Contact your local water expert to get started and feel better with every breath.
Benefits of a HealthWay Air Purifier:
Tested and verified to perform more efficiently than HEPA (High-Efficiency Particulate Air) standards
Virus capture rate of 99-100%
Bacteria capture rate of 98-100%
Mold and fungi capture rate of 94-100%
Substantial reduction in airborne microorganisms, chemicals, VOCs, offensive gas odors and smoke
Simple to use and maintain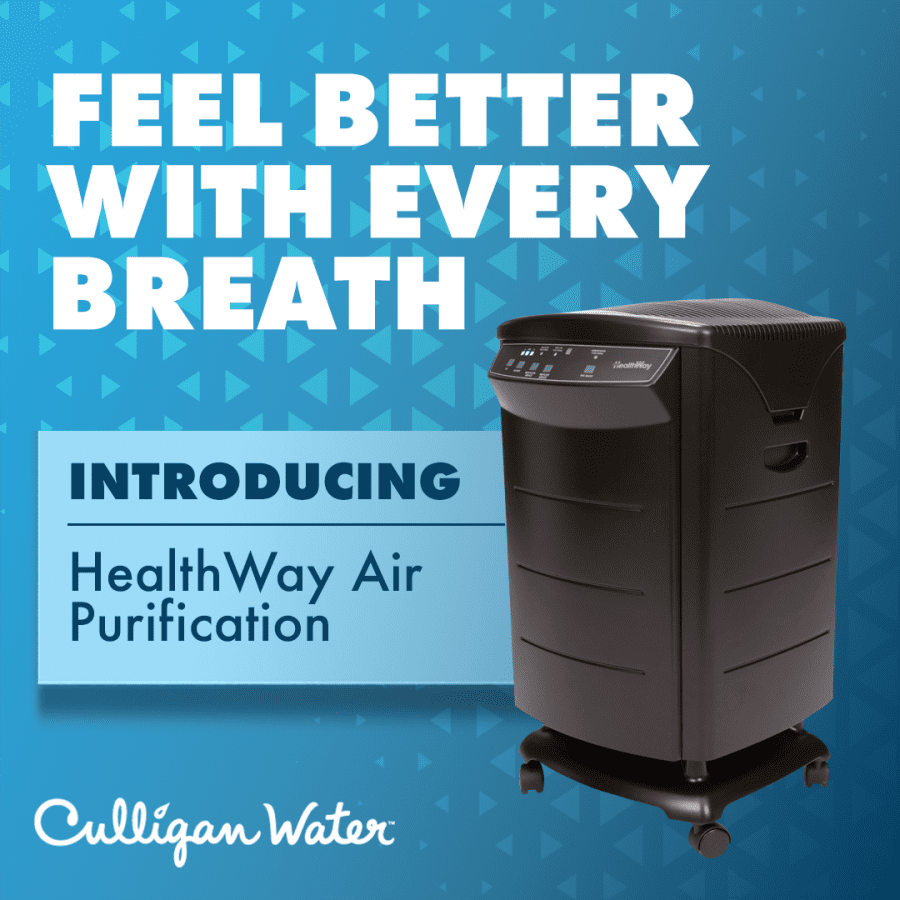 Dealer participation may vary. See dealer for details. Limited time offer. Not valid with other offers. ©2021 Culligan International Company.
Contact Culligan today for a healthier home.
Learn more about how you can have better water.
Latest
Blog Posts
Culligan Water solutions help you become greener, cleaner and more cost-efficient with your water use. Learn how.
Are Water Treatment Systems Worth the Investment? Many homeowners turn to water treatment systems to improve their water's quality and...
We recently purchase a used hot tub from someone locally, originally purchased from Culligan in Grande Prairie. We thought about buying new but wanted to be sure about owning a hot tub before spending the money. When we purchased we went into Culligan for some advice on chemicals etc. We had amazing service! They were extremely knowledgeable and helpful even though we didn't purchase directly from them. We have reached out to them in two that separate occasions and the service and knowledge was outstanding. We love our purchase and will definitely be buying from them when we are ready to buy new.

Danielle Schmidt
- Culligan Customer