Culligan® Commercial & Industrial
Protect your equipment and increase efficiency!
Commercial and Industrial Solutions
Culligan® is equipped to work with commercial and industrial clients of any kind, with our wide-ranging experience saving businesses time and money. You can count on the same great service expected from Culligan's residential offerings, no matter the scope of your water needs.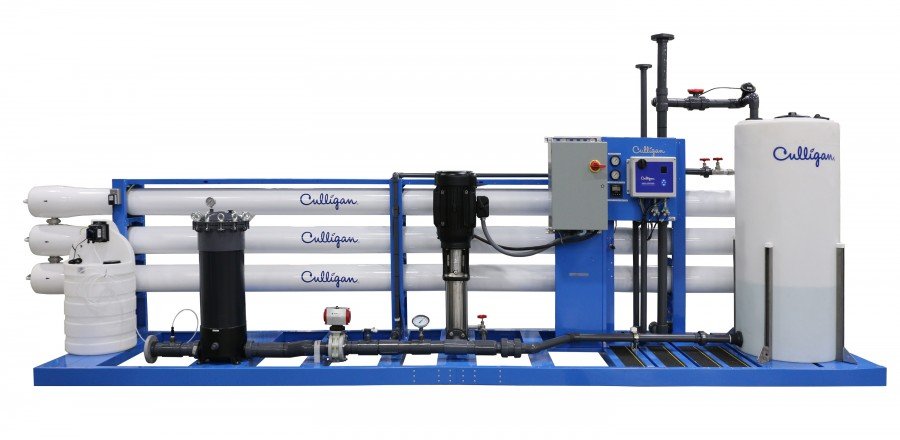 We are the best choice when it comes to water treatment for manufacturing plants, laboratories, healthcare facilities, breweries and even golf courses, because we have the ability to construct custom sea cans.
These structures contain a combination of water filters, reverse osmosis systems and softeners. And they can be hooked up to existing plumbing after hauling them to your site completely built.
When your water needs to be at its purest, our deionized water treatment has you covered. We can electronically deionize water to the microme level, making it even more effective than reverse osmosis.
In addition to this state-of-the-art technology, our service technicians have the training to keep your systems running at peak efficiency for years to come.
Benefits of Culligan® Commercial and Industrial Water Treatment Equipment:
Reduce labor and maintenance costs
Reduce utility bills
Reduce chemical expenses
Reduce detergent expenses
Increase equipment life span
Eliminate scale build up in dish machine, water heater and pipes
Culligan offers a wide variety of commercial and industrial products and services, and will help find the perfect solution for the budget and water treatment needs of your business.