Wells and Pumps
Construction and maintenance of any well
Water Well Services

When it comes to well and pump management, no one is more experienced than Culligan. We service ALL styles of water wells, no matter the make, model, year or design. Once we get your well into the ground, you can count on us to handle everything - including the water coming out of your tap.
Servicing a well is no small task, and building a new well is even more complex. Culligan has been proud to offer well pump installations and pump services for over 35 years. To give you the best service possible, we use pumps and parts from trusted brands like
Franklin
,
Berkeley
,
Grundfos
and
DAB
.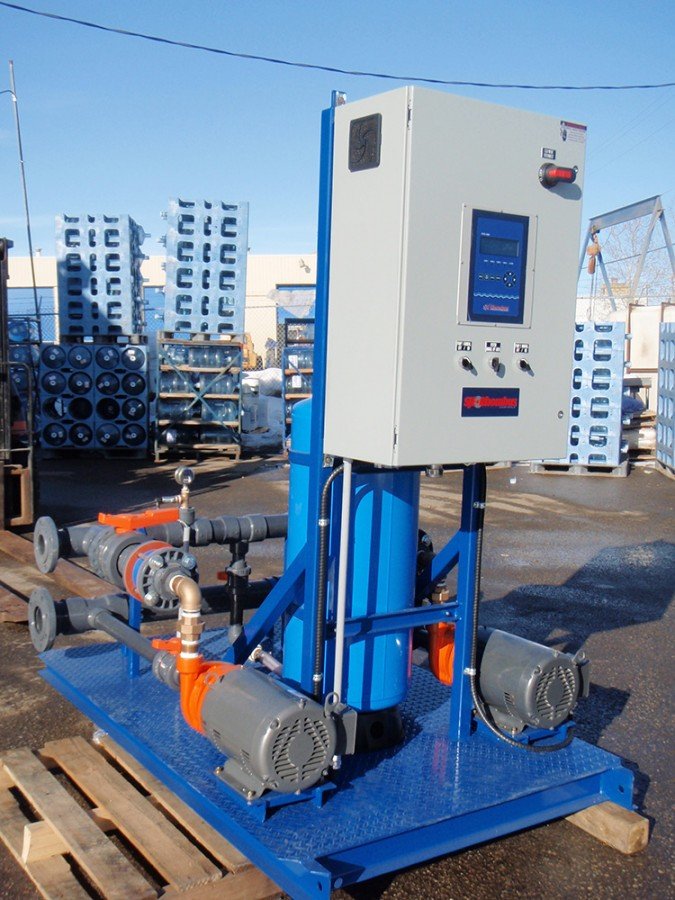 This quality well work is made possible by our fully equipped pump truck, which we were first to introduce to the Grande Prairie community. We make sure the rig carries everything needed to get the job done right, so no time is wasted trying to obtain proper equipment.
If you ever have concerns about the pressure of your water, we offer low well water protection as well as constant pressure systems.
In addition to our residential offerings, Culligan is proud to serve larger scale operations. If you need solutions for a whole subdivision or real estate development, we can provide custom built skids with pumps of any size to fit your project.
When it comes to large projects like communities and golf courses, we design and package our custom skids and take care of all the work for you, from digging to installation. Culligan's pump skids have the strength to take on large projects, like irrigation for golf courses or residential communities.